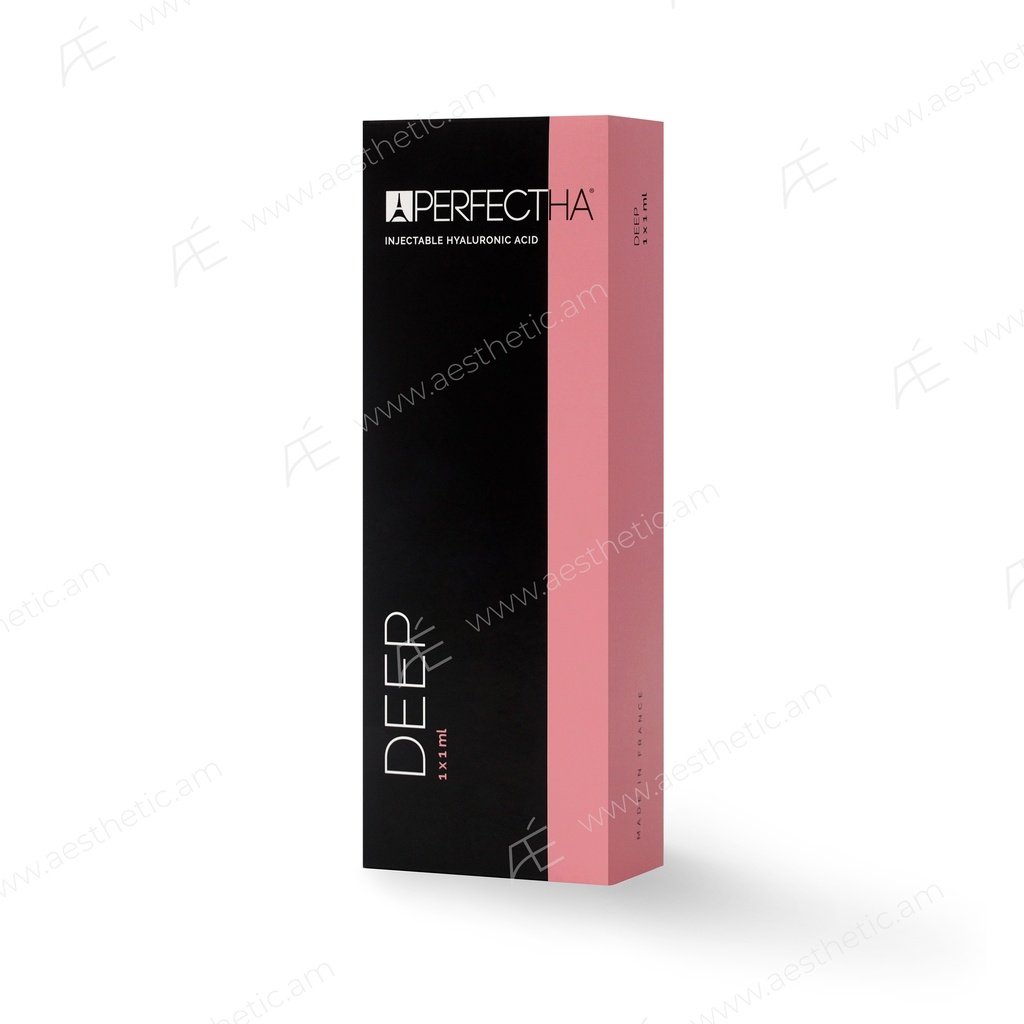 Perfectha Deep
1 - 1ml
Perfectha Deep by Sinclair Pharma is a resorbable hyaluronic acid (HA) filler designed for wrinkle correction, volume restoration, facial contouring, offering immediate natural-looking and long-lasting results. The implant is injected in intradermal and subcutaneous areas of the face and hands. 
Perfectha Deep is an injectable of a cross-linked hyaluronic acid gel of non-animal origin suitable for filling deep wrinkles, lips, nasolabial folds, corners of the mouth, marionette lines, chin and cheekbone areas and  face contouring. 
The gel contains HA 20mg/ml. The package contains a single-use pre-filled syringe. Available with or without lidocaine.
Perfectha is an injectable range of high density hyaluronic acid (HA) fillers by Sinclair Pharma.
Each Perfectha gel is designed for specific treatment: depending on the areas, the volume needed and the depth of injection required.
The effects are immediately visible.The effect lasts up to 12 months. Doesn't require much downtime. 
Face,Lips, Cheeks, Cheekbones,Nasolabial folds,Deep Wrinkles,Corner of the mouth