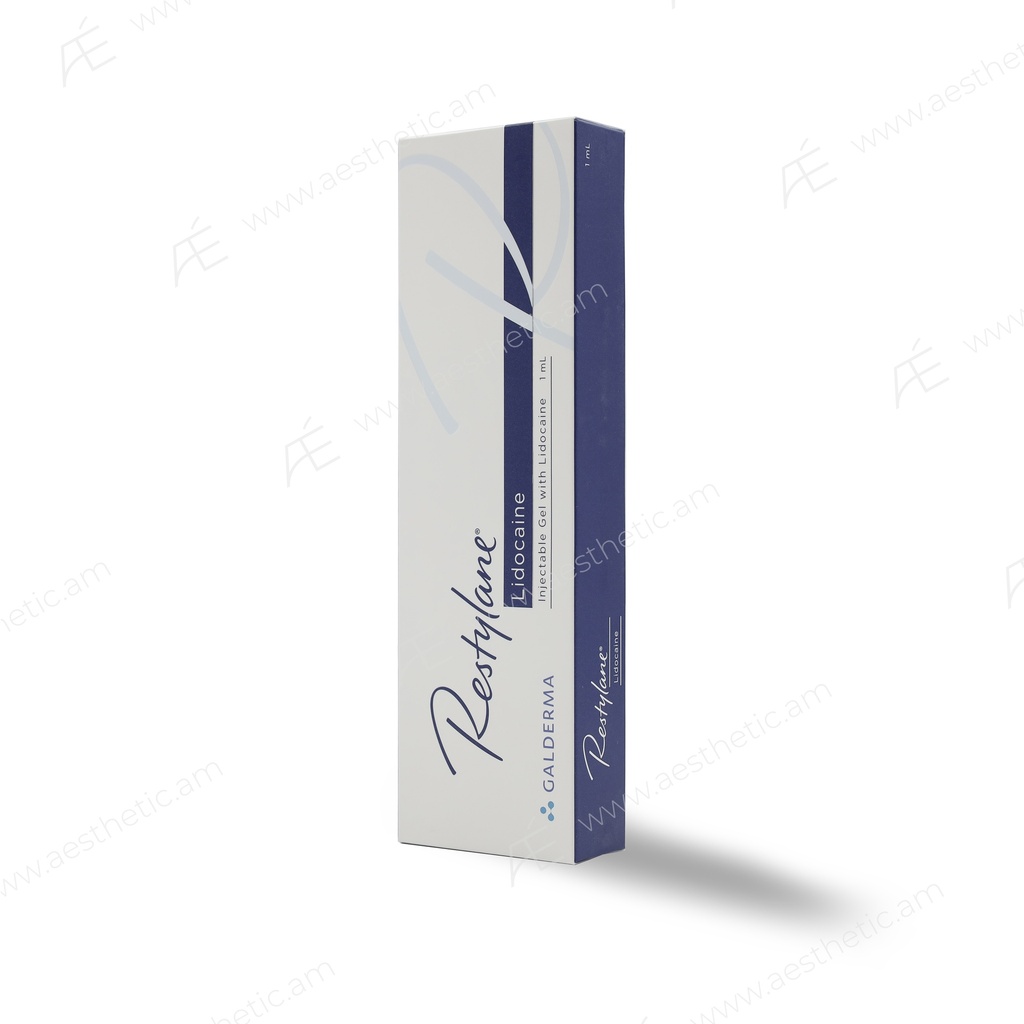 Restylane Lidocaine
1ml
Restylane Lidocaine is a hyaluronic acid-based injectable with remarkable lifting capabilities. It is specifically formulated to restore volume, smoothing and refreshing the skin.

Restylane Lidocaine by Galderma Laboratories is a hyaluronic acid-based dermal filler, containing 20mg/ml of hyaluronic acid, along with lidocaine for improved comfort during injections. It's used to treat medium depth wrinkles, and is injected into the middle dermis, addressing wrinkles, restoring volume, and improving facial contours. The cross-linked hyaluronic acid ensures lasting results, while the addition of lidocaine minimizes discomfort.

HA 20 mg/ml, Lidocaine 3 mg/ml
Face,Forehead furrows,Nasolabial folds,Сheek & lip enhancement,Skin-depressions,Facial wrinkles and folds,Marionette lines
The product isn't intended for personal use due to certain restrictions, and should only be administered by a trained medical specialist.