Restylane Skinboosters Vital Lidocaine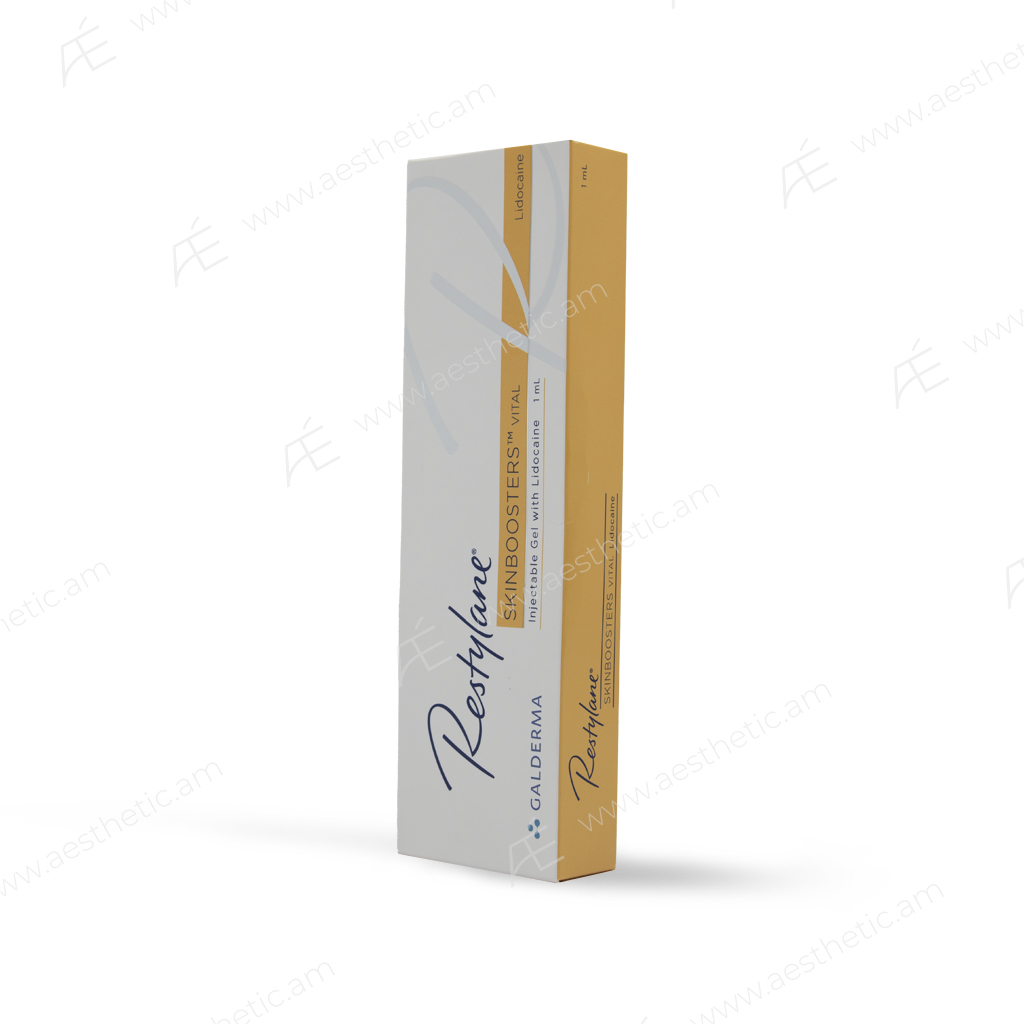 Restylane Skinboosters Vital Lidocaine
1ml
Restylane Skinboosters Vital Lidocaine is a hyaluronic acid-based biorevitalizer designed specifically for improving mature skin in areas like the face, lips, hands, and neck. When injected, this product doesn't alter the facial contours or volumes, but it deeply moisturizes the skin. As a result of this action, aging skin becomes smoother and gains a fresh, rejuvenated appearance.

Restylane Skinboosters Vital Lidocaine is a hyaluronic acid-based gel revitalizer that is injected beneath the skin using small, painless injections or a specialized thin tube called a cannula. Unlike regular fillers, it doesn't target wrinkles or restore volume in specific areas of the face. Instead, it focuses on hydrating, smoothing, and firming the skin.

During its production, the NASHA technology (Non Animal Stabilized Hyaluronic Acid) was used, which involves stabilized hyaluronic acid derived from non-animal sources.

The NASHA mechanism differs from traditional methods of hyaluronic acid stabilization. It involves fewer cross-links between hyaluronic acid molecules, with only 1% of molecules undergoing modification (compared to the usual 40% in traditional methods). Thanks to this unique structure, the substance interacts more effectively with skin cells, providing hydration and elasticity while minimizing the risk of side effects.

This gel can be introduced into problem areas of the skin in a single session, and it will remain in the tissues for approximately six months. During this period, the skin will remain hydrated and firm. To achieve a longer-lasting effect, it's recommended to undergo three procedures spaced four weeks apart. As a result, the product's effects can last up to nine months, depending on the patient's age and lifestyle.

Manufactured by Galderma.
HA 20 mg/ml, Lidocaine 3 mg/ml
The product isn't intended for personal use due to certain restrictions, and should only be administered by a trained medical specialist.
Your Dynamic Snippet will be displayed here... This message is displayed because you did not provided both a filter and a template to use.

ALTERNATIVE PRODUCTS