INNO TDS HYALURONIC ACID 2.5ml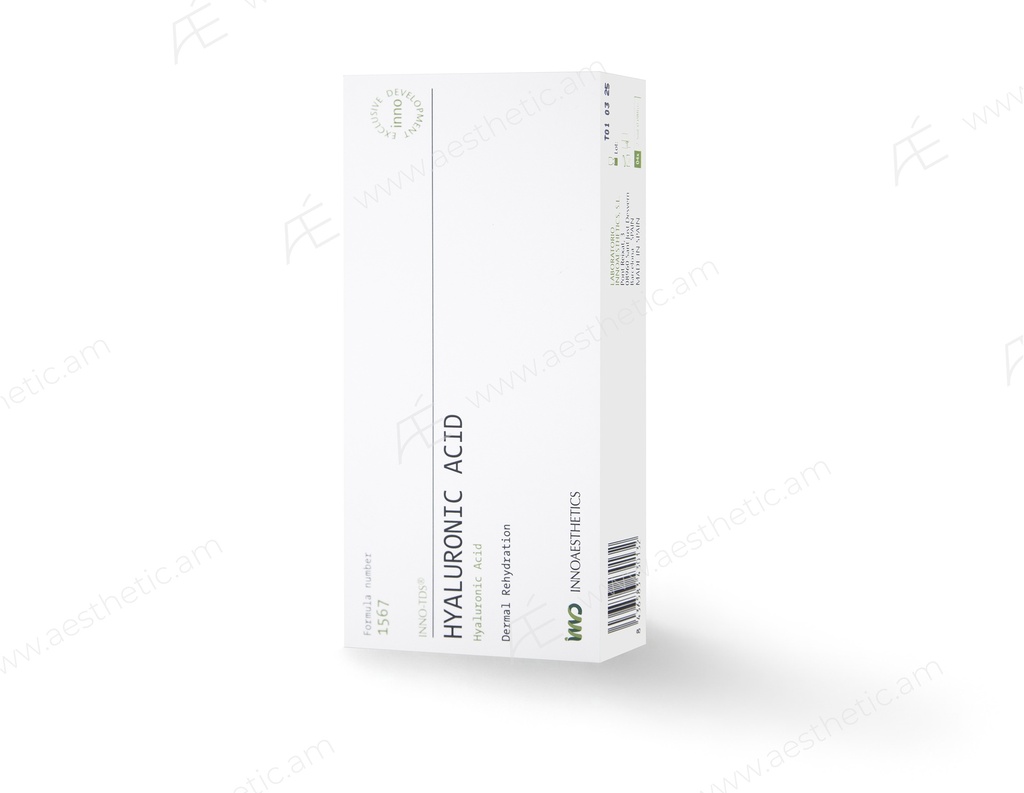 INNO TDS HYALURONIC ACID 2.5ml
4 x 2.5 ml
Inno TDS Hyaluronic Acid by Innoaesthetics is designed to refill the HA level, and to improve skin texture, brighten up and moisturize the skin. It reduces wrinkles and fine lines and intensely hydrates the skin. Also helps to improve fibroblast activity, smoothes the skin and makes it look fresh and rejuvenated.
Hyaluronic Acid is one of the most important molecules which are responsible for skin hydration and moisturizing. Inno TDS Hyaluronic Acid is specially designed to replenish the HA level and improve skin texture, making it look fresh and bright. 
It hydrates the skin and reduces wrinkles and fine lines.Enhances skin volume and elasticity by providing the skin with water retention capabilities.Hyaluronic acid by Innoaesthetics provides intensive hydration of the epidermis and affects the synthesis of collagen and elastin.
Ingredient: Hyaluronic acid
Benefits:
- Intensively hydrates the skin
- Powerful anti-aging effect
- Improves skin texture
- pH7.0 to 7.5 close to natural skin pH
- Safe, natural & of non-animal origin
- Sterile & Bio-fermented HA powder
Packaging:
4 x 2.5ml vials
Injection plan:
3-4 procedures every 15 days.
Repeat after 4 months.
Mesotherapy for face,Face
Mesotherapy,Dermal Filler
Laboratoire Innoaesthetics