Dermaceutic Mask Peel - 50ml - 24 treatments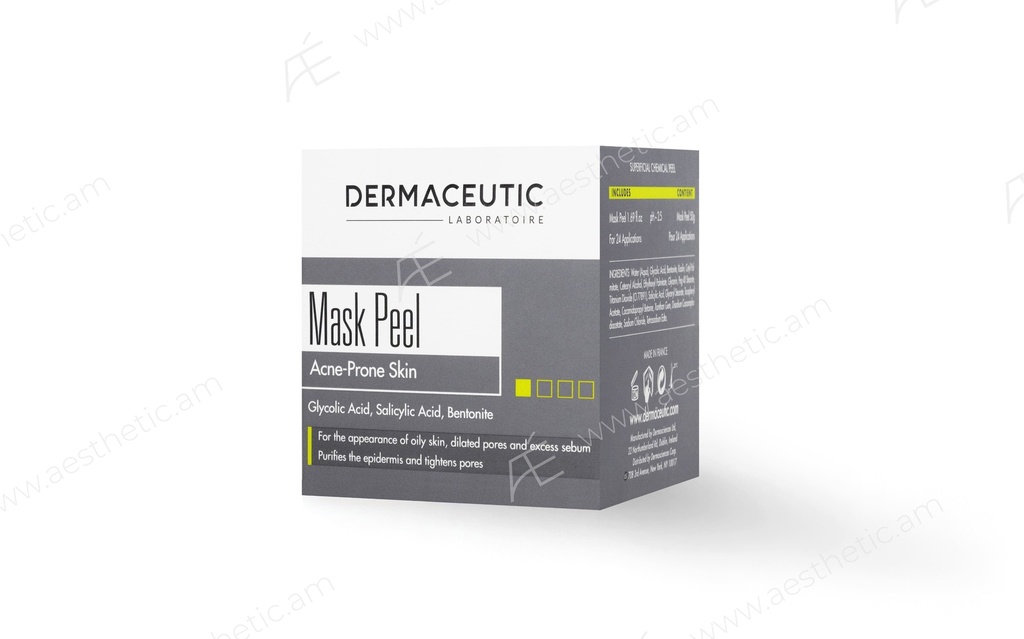 Dermaceutic Mask Peel - 50ml - 24 treatments
50 ml
Mask Peel developed by Dermaceutuc Laboratory is a professional cosmetic peel.
For the care of oily and acne-prone skin, enlarged pores and excess sebum secretion. It purifies the epidermis and reduces pores.
Dermaceutic's superficial peel Mask Peel is designed for oily skin with acne, enlarged pores and excessive sebum secretion.
Suitable for all skin types and phototypes
Virtually flake-free skin
Safe and simple 10-minute protocol
Can accompany antibiotic treatment
For 24 applications.

Ingredients:
Glycolic acid: hydrophilic ingredient, that stimulates cell renewal and removes dead cells.
Salicylic acid: lipophilic ingredient for keratolytic action on the skin (epidermis).
Bentonite
pH ≈ 2
Benefits: 
Cleanses the epidermis
Brightens a dull complexion
Reduces the production of sebum
Narrows pores