Dermaceutic Oxybiome - 400 ml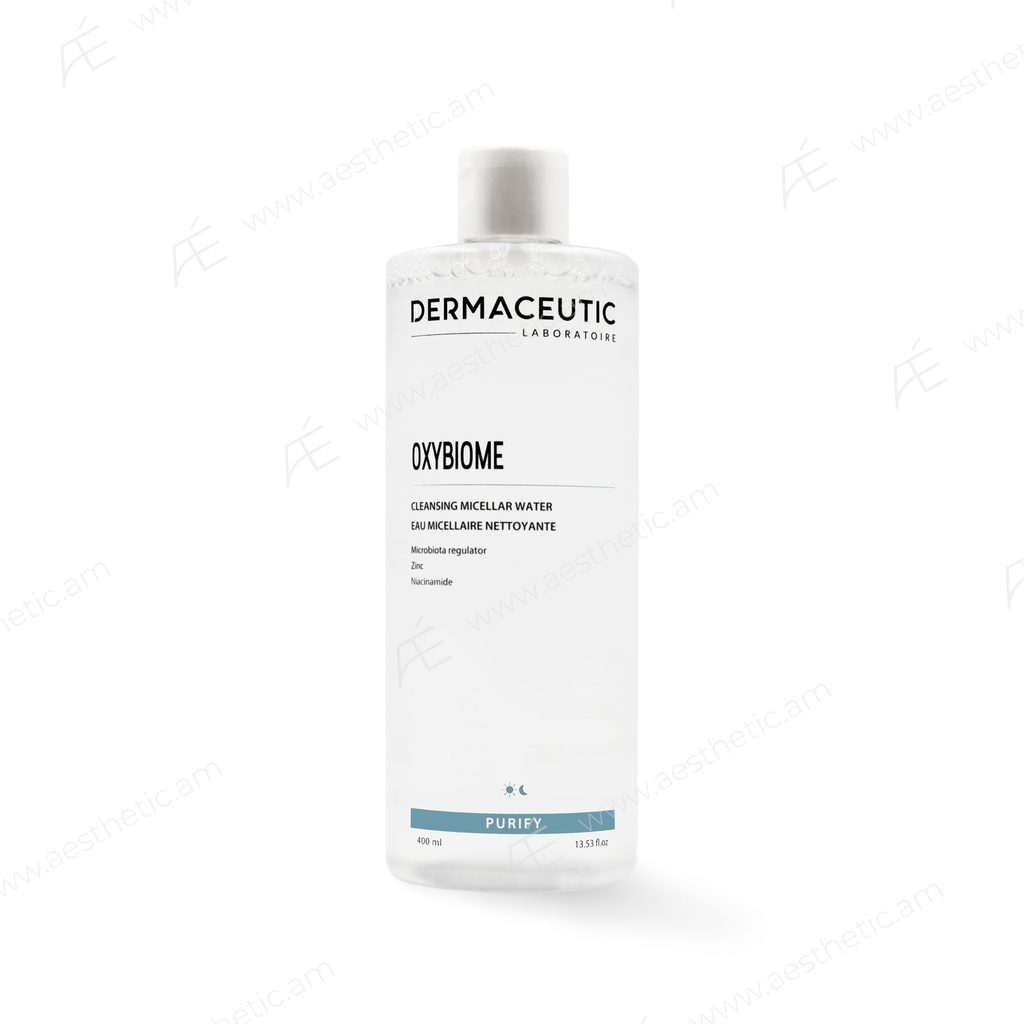 Dermaceutic Oxybiome - 400 ml
400 ml
Oxybiome Micellar Water was designed by Dermaceutic Laboratory and is ideal for all skin types. Helps to remove make-up and purifies the skin to reduce redness and imperfections. Supports the skin's natural microbiota. Anti-pollution effect.
Dermaceutic Oxybiome Cleansing Micellar Water, developed by Dermaceutic Laboratory, effectively removes make-up and cleanses the face and eyelids. It supports the skin's natural microbiota. It protects against pollution.
Ingredients: 
Microbiota regulator-a blend of natural ingredients that provides a variety of nutrients to reduce redness, imperfections and inflammation of the skin by supporting the skin's microbiota.
Zinc Gluconate - a Sebo-regulating and smoothing agent that minimizes the appearance of enlarged pores and accelerates wound healing. Zinc is for acne-prone skin.
Niacinamide - a soothing and anti-seborrheic active ingredient known as vitamin B3 or vitamin PP, which helps to reduce the appearance of skin
acne-prone skin, sebum production and redness.
Benefits:
Cleanses and soothes the skin
How to use:
Apply to the face and eyes with a cotton pad in the morning and evening on dry skin. Do not rinse off.