Dermaceutic 21 Days Kit Purify Your Skin (HAZ UN1760 Class 8 - Excepted Quantity)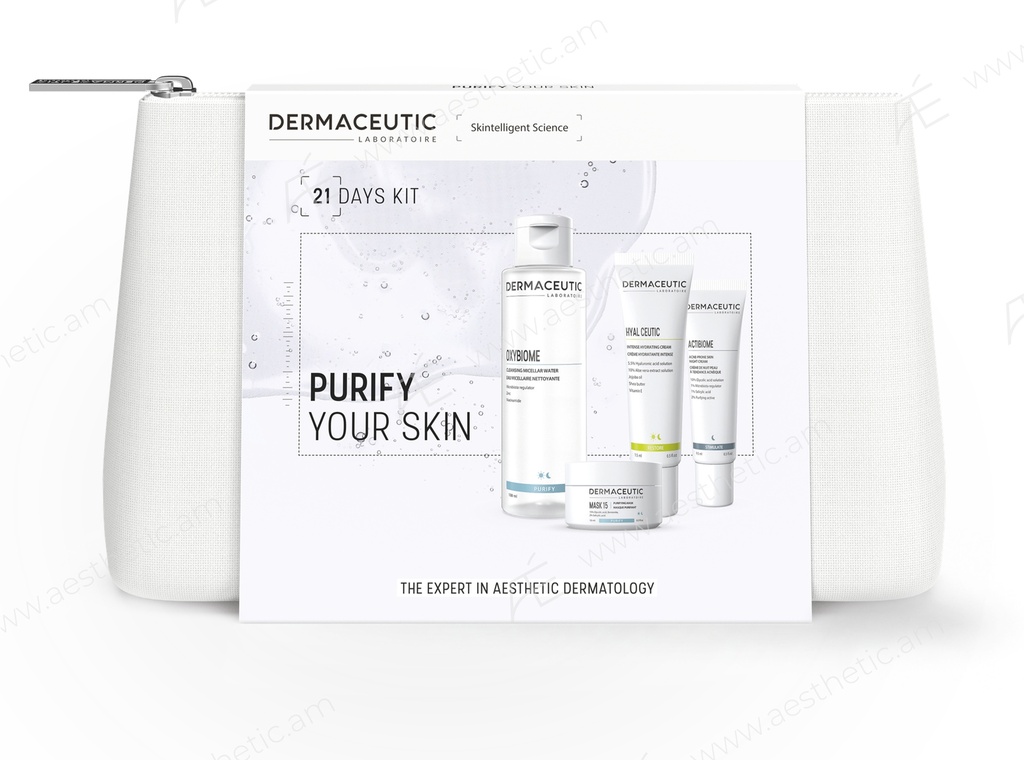 Dermaceutic 21 Days Kit Purify Your Skin (HAZ UN1760 Class 8 - Excepted Quantity)
The Dermaceutic 21 Days Purify Your Skin kit is a professional skincare set that is suitable for oily, greasy skin with acne and blackheads, as well as mixed and youthful skin.
The Dermaceutic 21 Days Purify Your Skin Kit contains 4 skin care products that reduce the appearance of acne and oily shine on the skin surface.
Oxybiome Deep Cleansing cleanses the skin and removes dirt, grease and acne-causing bacteria. Actibiome is the best cream your skin could want! This cream narrows large pores, prevents pimples, counteracts black spots, and keeps your skin fresh and matte without drying it out! Mask 15 is a deep cleansing mask with zinc and acids that promotes the transformation of healthy skin cells and clears pores. The mask helps get rid of acne, and minimizes oily shine and large pores. In the oily skin kits, you also get the Hyal Ceutic Emollient Repairing Cream, which adds extra moisture and nourishment to your skin.
Manufacturer: Dermaceutic Laboratoire