Linerase collagen powder 100 mg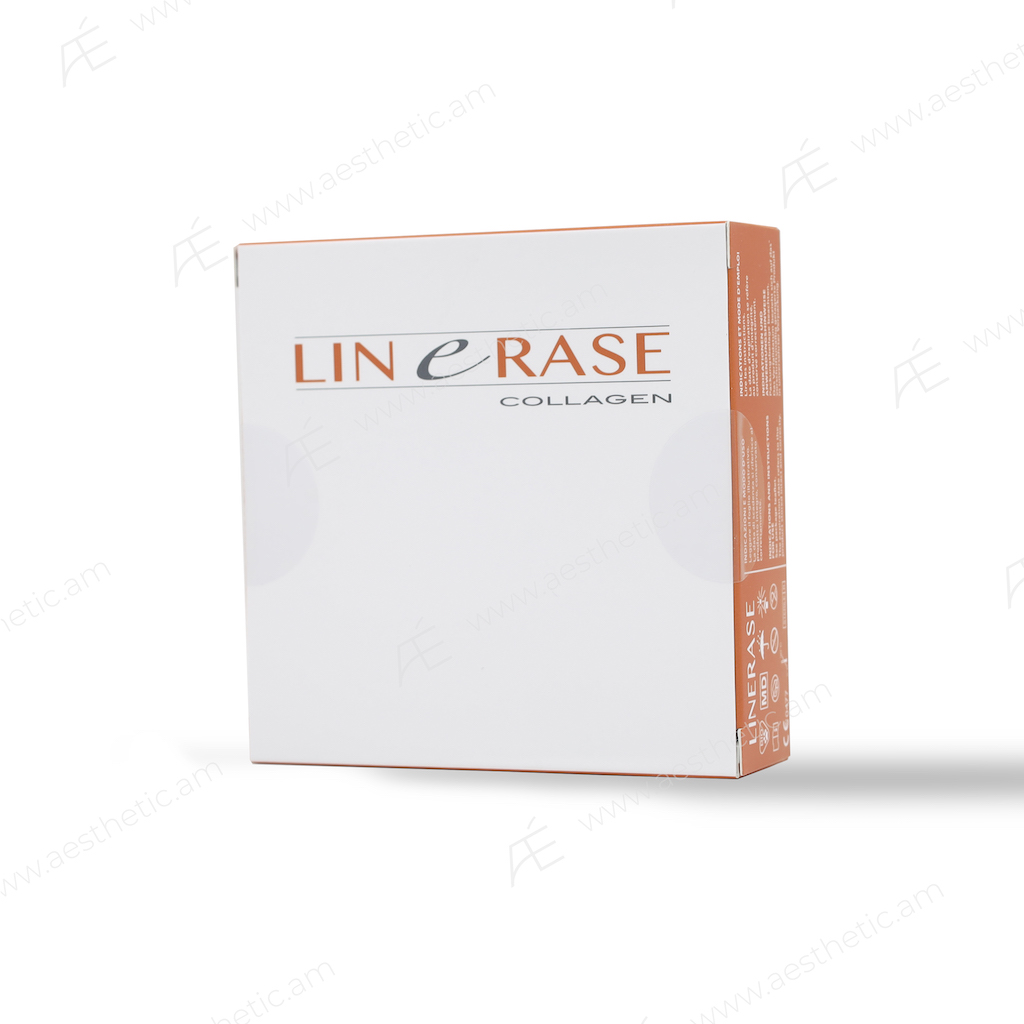 Linerase collagen powder 100 mg
1 х 100mg/vial
Linerase collagen powder is professional product for skin bioregeneration with biorevitalizing, toning and repairing action.

Linerase collagen powder highly regenerates and restores skin defects, treats scars, and stretch marks, fine wrinkles, reduces skin flaccidity and improves the elasticity of the skin.

The full treatment usually includes 2 to 4 treatments at 14 - 21 days intervals. 

It is recommended to perform Linerase treatment – 1x100mg every 3 months or repeat the full therapy after approx 6 - 12 months.

Linerase collagen offers several benefits compared to its competitors in the market, such as:

1. Higher concentration of collagen: contains a higher concentration of collagen, which makes it more effective in improving skin elasticity, reducing wrinkles, and promoting skin hydration.
2. Advanced bioavailability: advanced bioavailability, which means it is absorbed more easily by the body for maximum benefit.
3. Additional ingredients: contains additional ingredients such as vitamins and minerals that further enhance its health benefits for the skin and overall well-being.
4. High-quality sourcing: sourced from high-quality, clean and sustainable sources, ensuring that you are getting the best possible product.
5. Scientifically backed: backed by rigorous scientific research and clinical trials, proving its effectiveness and safety for regular use.

Overall, Linerase collagen offers a superior product with higher concentration, advanced bioavailability, additional ingredients, high-quality sourcing, and scientific backing, making it a top choice among competitors in the market.

Type I heterologous collagen in sterile micronized powder
Skin Hydration,Skin biorevitalization,Anti-aging effect,Smoothing wrinkles
The product isn't intended for personal use due to certain restrictions, and should only be administered by a trained medical specialist.
Your Dynamic Snippet will be displayed here... This message is displayed because you did not provided both a filter and a template to use.

ALTERNATIVE PRODUCTS