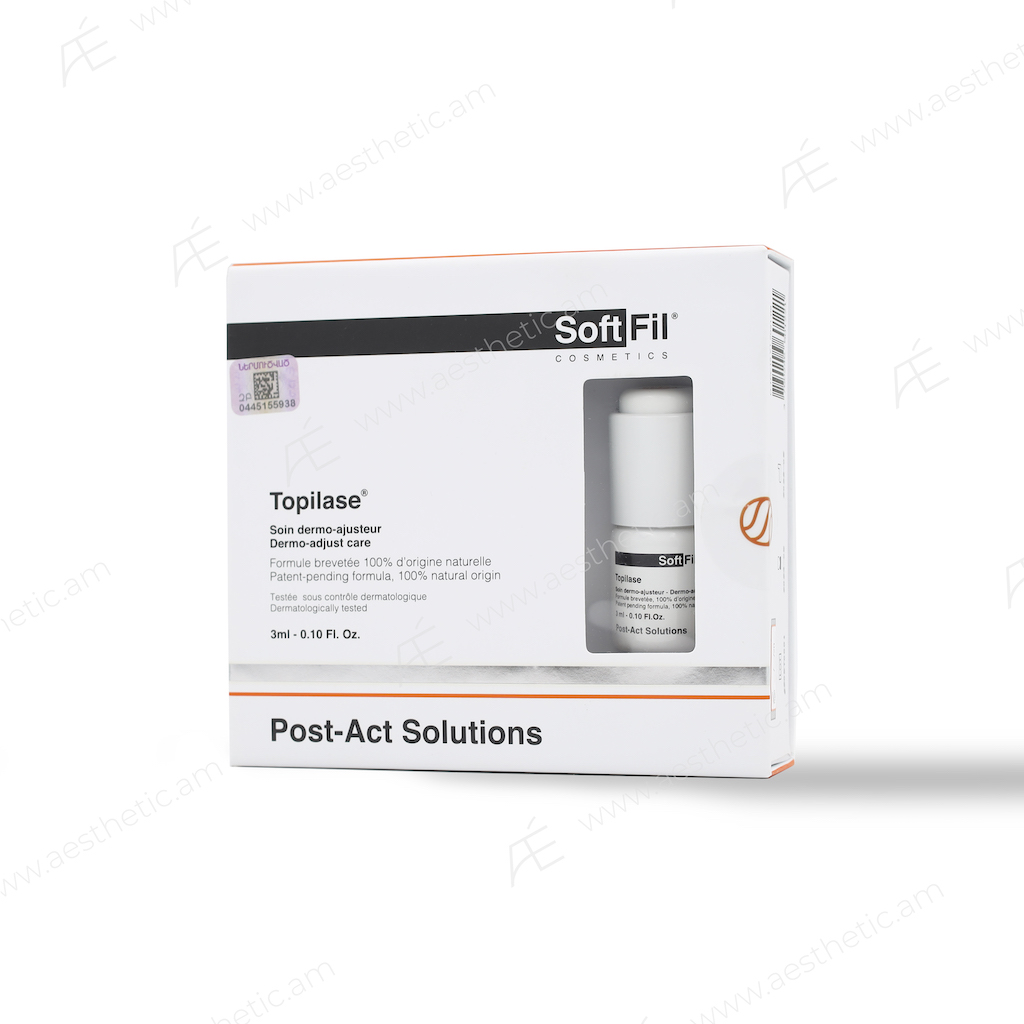 SoftFil Topilase
Գնի՛ր ստացիր Skin Roller eye and lips
Topilase® is the first topical solution designed to address skin irregularities caused by hyaluronic acid injections.

Topilase® is a revolutionary topical treatment designed to improve skin appearance following hyaluronic acid injections. Its unique formula allows for gentle massage, effectively reducing irregularities caused by injections, with a particular focus on periorbital regions. 

Reduces swelling, restoring the natural look of the eye contour.
Smoothes and evens out the skin's texture.
Diminishes skin irregularities.
Improves the appearance of areas treated with hyaluronic acid injections.

Exclusively intended for use by medical professionals.

By SoftFil


Hyaluronidase, lipase, protease, aloe vera, lavender, plant oils.
Topical (Hyaluronidase, Cream)